Win the blog candy last night :( as they say "ya gotta be in it to win it" better luck next time.
I have made a few cards for orders and 1 card for a lass who's birthday it is in our forum hope they are all liked.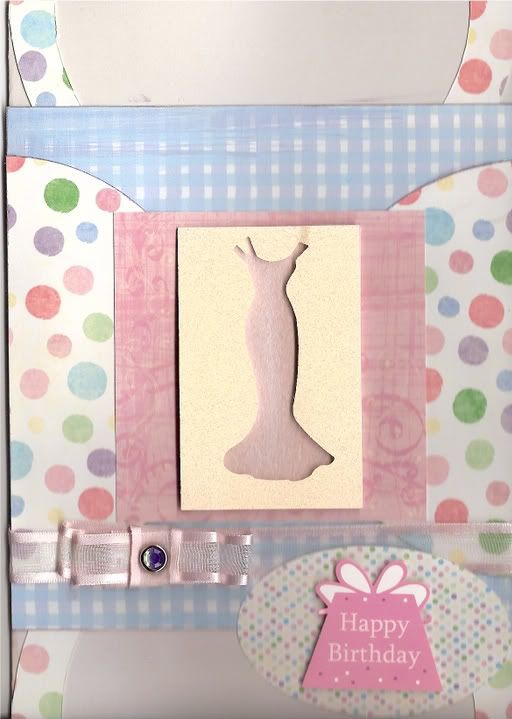 Why is it that the cards you make look fab in real life and then when you scan them in the look completely different, Like the last card it has some pink glitter card on it but it looks purple!!!!
Strange prob something i will never find out.
Right i have a few more cards to make and a load of housework owww and cook tea tonight so best get going and be a domestic goddess(sp?) and make it look like i've done stuff today lol